Travel Requirements
All tourists (excluding Indian, Bangladeshi and Maldivian passport holders) who wish to travel to Bhutan require a visa and must book their holiday through a Bhutanese tour operator or one of their international partners. The tour operator will take care of Visa arrangements for visitors. A listing of licensed Bhutanese tour operators can be found at the link below.


Comprehensive list of Tour Operators: Click Here
Learn more about visa requirements: Click Here
In keeping with the Tourism Council of Bhutan's policy of "High Value. Low Impact" tourism a Minimum Daily Package is required for tourists. To learn more about the Minimum Daily Package, please follow the link below:
Minimum Daily Package: Click Here
Important Notice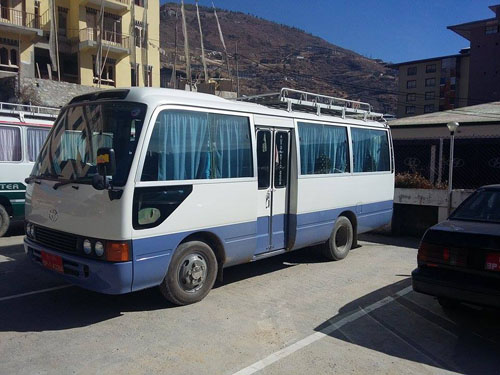 It has been brought to the notice of the Tourism Council of Bhutan Secretariat that some guests are booking their tours through unregistered Tour Operators and also making direct tour payments to the companies contrary to the official transfer channel. Such arrangements have caused immense difficulties to both guests as well as this office. This office would like to inform and request all travellers planning their tours to Bhutan to make their reservations only through registered Tour Operators in Bhutan. A list of local Bhutanese Tour Operators is available on www.tourism.gov.bt/plan/tour-operators or if in doubt, this office can confirm the authentication of the operators should a request for the same be made.

Therefore, we would like to inform all concerned parties that the Tourism Council of Bhutan will not be responsible for any complaints related to or resulting from a tour booked through unregistered Tour Operators.


Visa / Entry Permits

With the exception of visitors from India, Bangladesh and Maldives, all other visitors travelling to Bhutan need a visa.
Indian, Bangladeshis and Maldivian nationals can obtain a visa at the port of entry on producing a valid passport with a minimum of 6 month validity (Indian nationals may also use their Voters Identity Card (VIC)).  All other tourists must obtain a visa clearance prior the travel to Bhutan.  Visas are processed through an online system by your licensed Bhutanese tour operator directly or through a foreign travel agent.    You are required to send the photo-page of your passport to your tour operator who will then apply for your visa.  The visa will be processed by the Tourism Council of Bhutan (TCB) once the full payment of your holiday (including a USD $40 visa fee) has been wire transferred and received in the TCB bank account.  Once received, the visa clearance will be processed within 72 working hours.  At your point of entry you will be required to show your visa clearance letter, the visa will then be stamped into your passport.